Starmap Upgrade MK2
Comments

13
1,238pages on
this wiki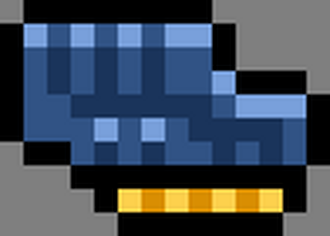 The Starmap Upgrade MK2 is the first upgrade of its kind, that allows your ship to travel to new sectors of the Universe.
The MK2 upgrade allows you access to the Beta Sector where you'll find higher threat level planets, monsters and tiers of gear!
Crafting it requires 450 Pixels and 5 Iron Bars. Also you will need to have the Metalwork Station, meaning defeating the Penguin UFO Boss is a prerequisite to obtaining this.
To gain the benefits activate it like any blueprint by equipping it and clicking anywhere.